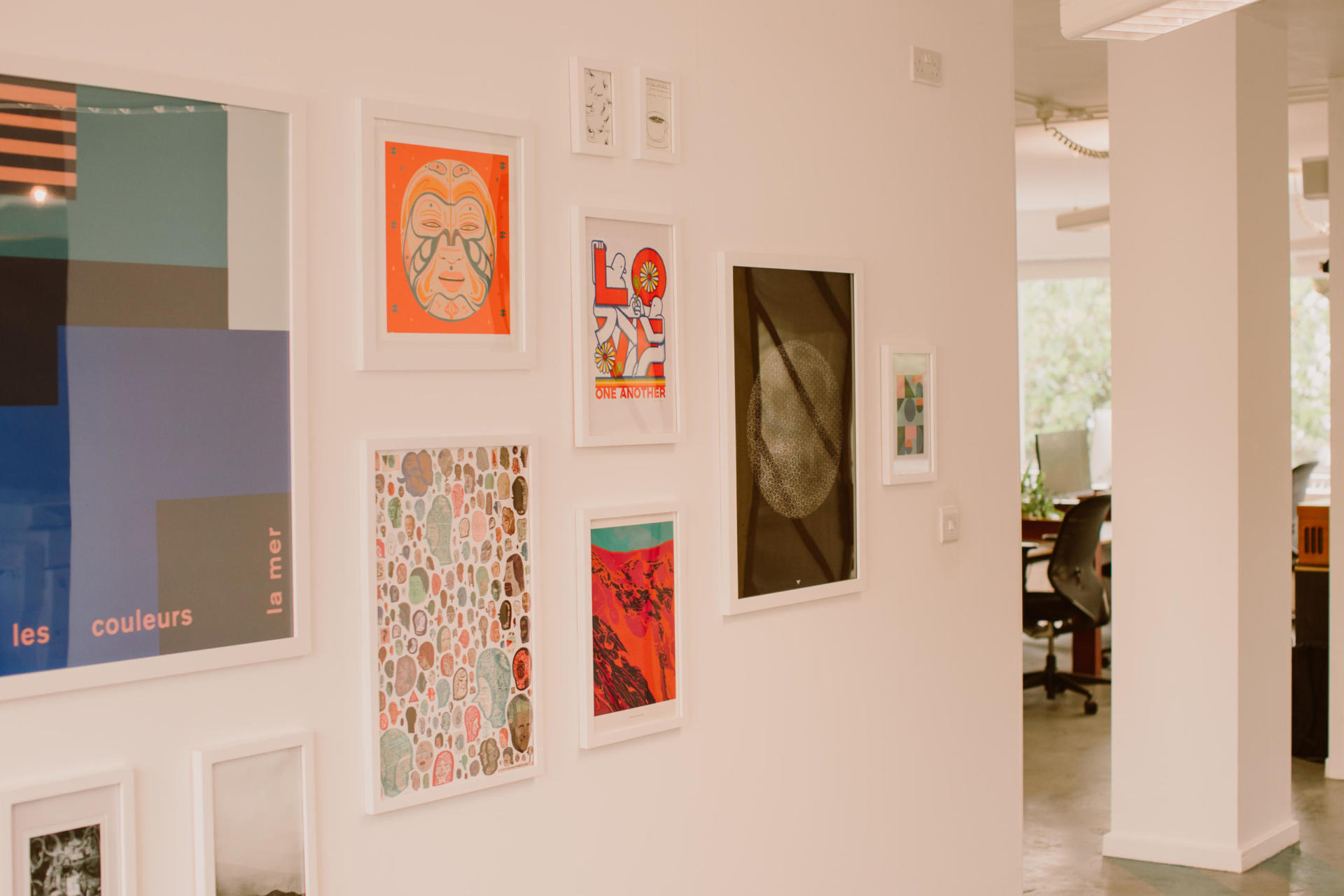 Why chose a Forward Space?
Our Benefits
Member's Perks
Since introducing our Members Perks cards in January 2020, members have been making the most of the exclusive discounts they have access to around all our spaces. Supporting local independents and building up the local economy is high on our list of priorities and the cards give members discounts in some of the most up and coming spots around the South West. They are made on biodegradable card too which is a real bonus.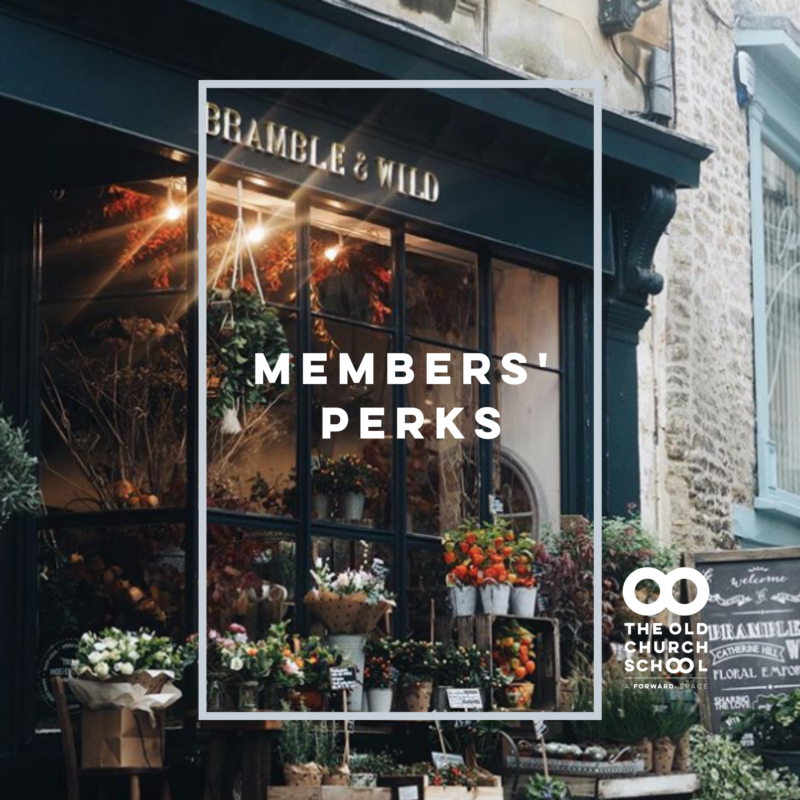 Bramble & Wild – Frome
10% off at Bramble and Wild, Frome.
An award winning Florist, designing romantic and rustic florals in the heart of Frome.
4 Catherine Hill, Frome, BA11 1BY – 01373 473788

Old Market Assembly, The Canteen & No1 Harbourside – Bristol
15% off at The Old Market Assembly, Canteen and No1 Harbourside for all Forward Members.
The perfect environment to enjoy culture, food, drink, music and events that connect people from all walks of life.
Melanie Giles – Frome
20% Monday, Tuesday and Wednesday at Melanie Giles, Frome.
Stylish, sleek and a real treat to visit, Melanie Giles' Frome salon is based right in the centre of town and has been the go to beauty spot since 2011.
3 Palmer Street, Frome, BA11 1DS – 01373 465557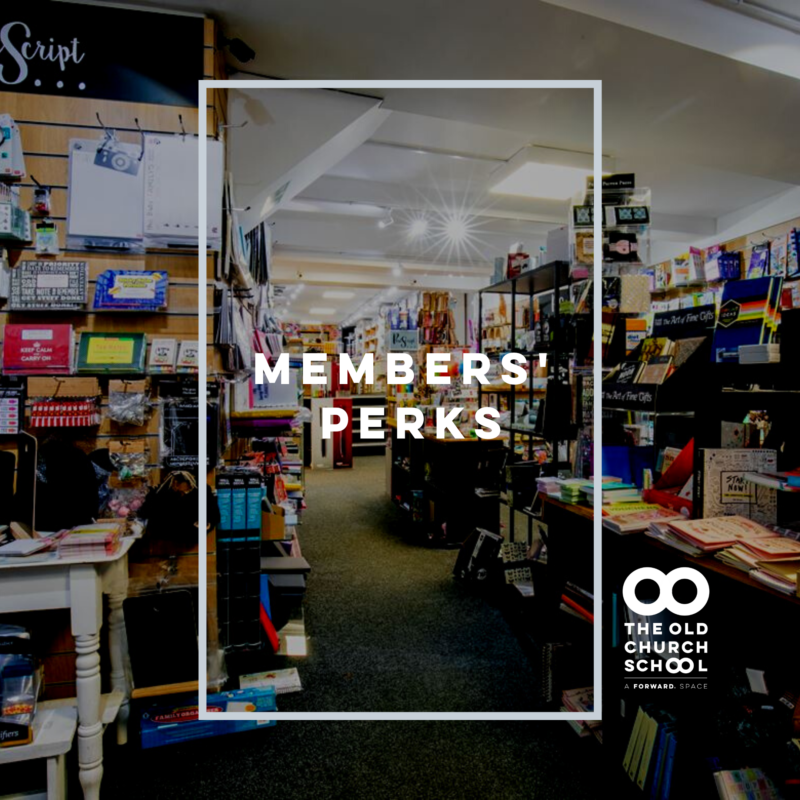 Postscript – Frome
Members Cards give you a 10% discount in the shop.
Postscript is the no1 destination in Frome for stationary, crafts, gifts and art supplies as well as a Print and Design service.
15 Stony Street, Frome BA11 1BU – 01373 462466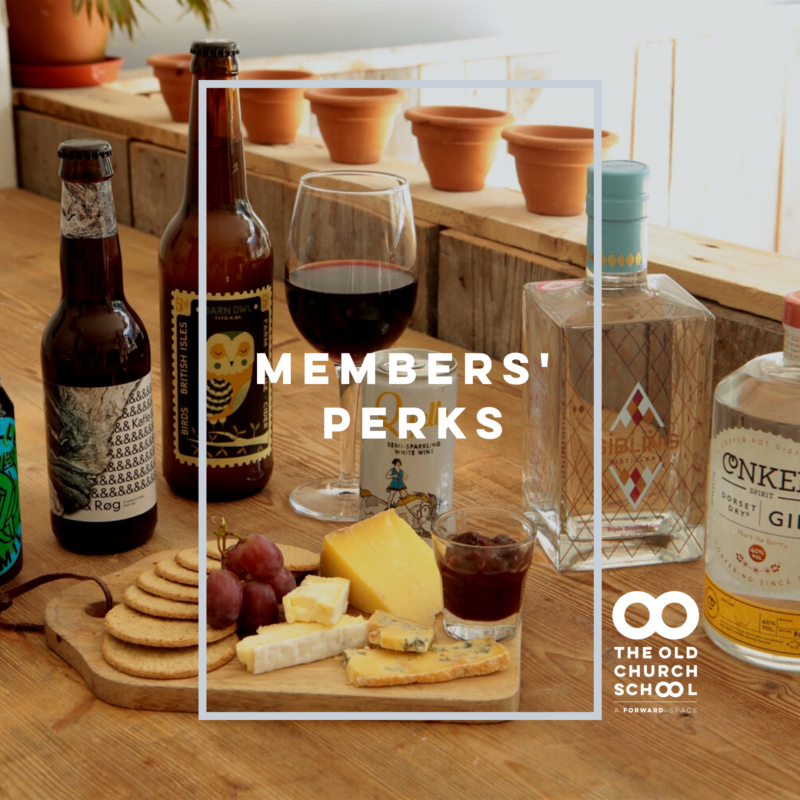 Palmer Street Bottle – Frome
10% off at Palmer Street Bottle, Frome.
Specialising in craft beers, wines, spirits and showcasing the best in local producers as well as a range of UK based and international brewers.
11 Palmer Street, Frome, BA11 1DS – 07971 012611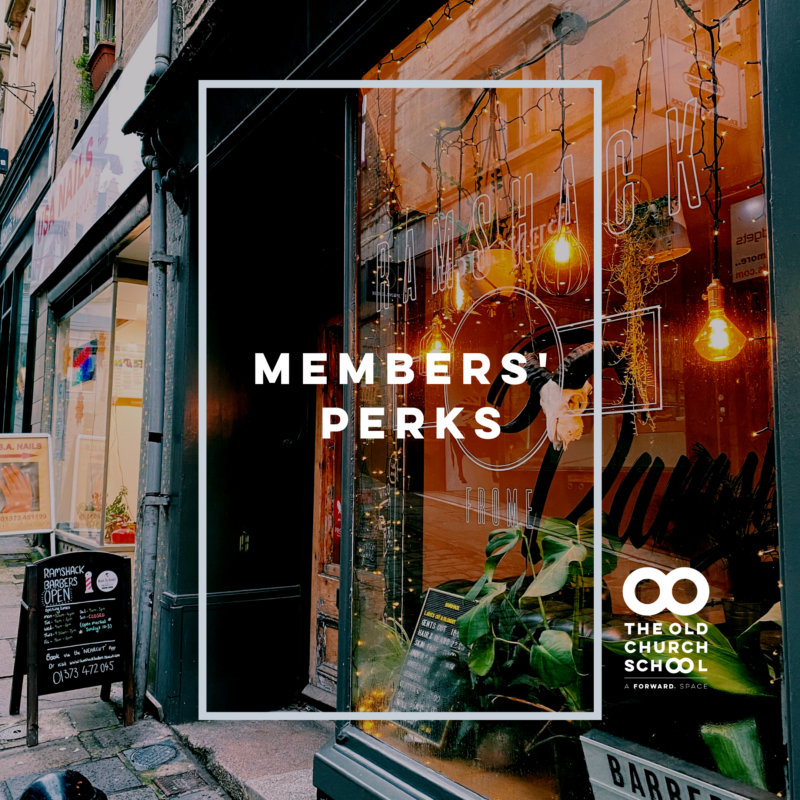 Ramshack Barbers – Frome
Members receive a 15% discount at Ramshack Barbers, Frome – Monday, Tuesdays and Wednesdays!
The trendiest barber in town… Offering reasonably priced haircuts for men on the most bustling street in Frome.
13 Stony St, Frome BA11 1BU – 01373 472045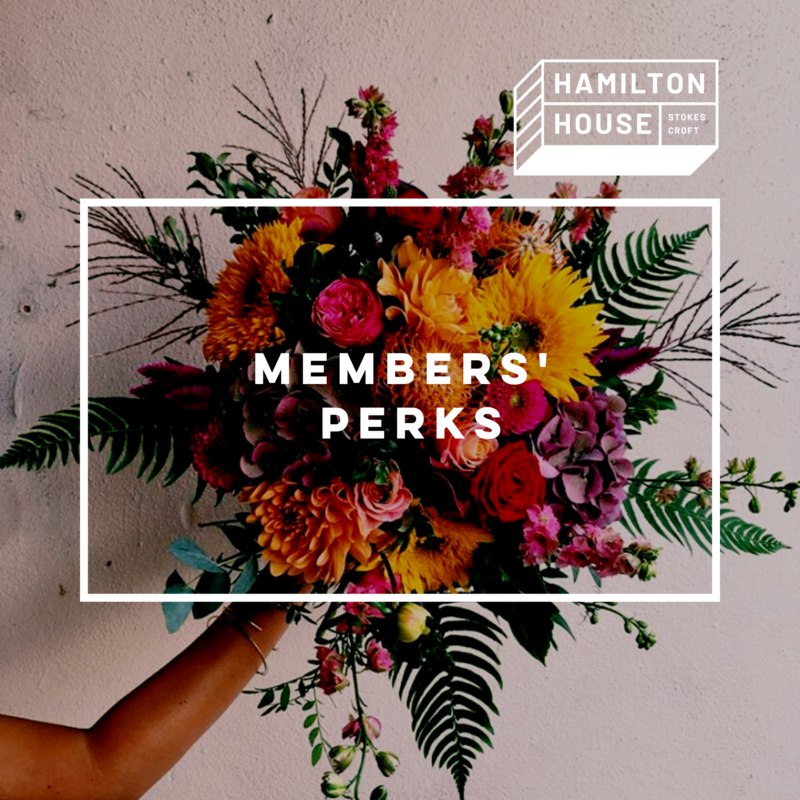 Les Fleurs Floral – Bristol
15% off for Forward Members.
Nestled in the Christmas Steps Art Quarter, Les Fleurs Floral have been creating floral delights since 2009.
80 Colston St, Bristol, BS1 5BB – 01179 298166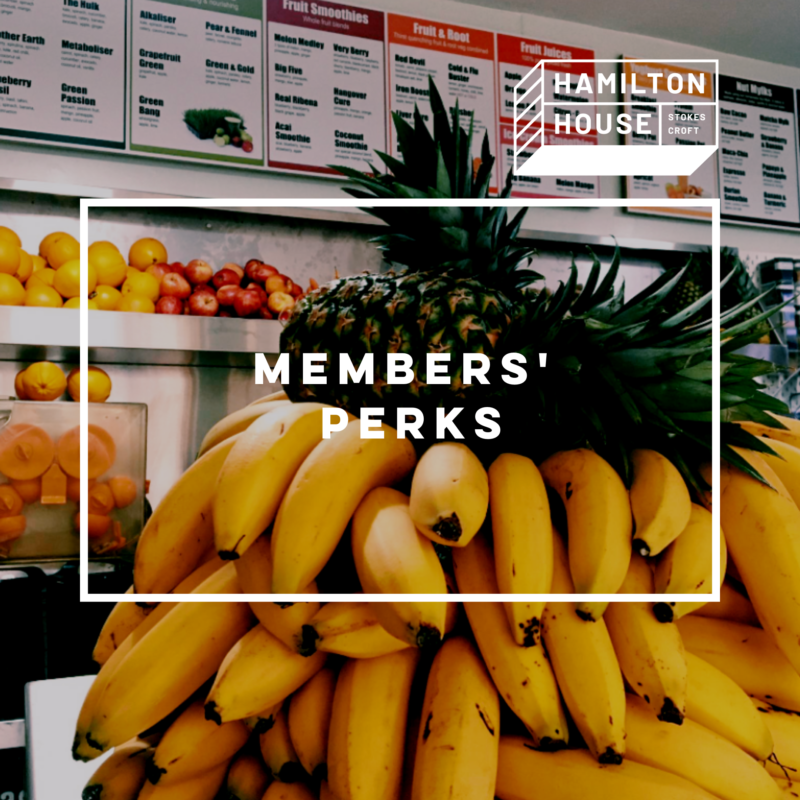 The Big Juice – Bristol
15% for Forward Members!
Specialists in raw juicing, The Big Juice have been Bristol's go to juice bar since 1999. A new addition to Hamilton House, we can't get enough of the goodness they have to offer!
80 Stokes Croft, Bristol & St Nicks Market, Bristol
Partnerships
We forge strategic partnerships with organisations that share our values and support our mission.
Everything from lawyers to accountants, HR consultants to software providers. We aim to find the best services, people and products for our members, so they don't have to. We also work with local partners to provide special discounts, offers and events that are specific to each site. If you're interested in partnering with us, get in touch.