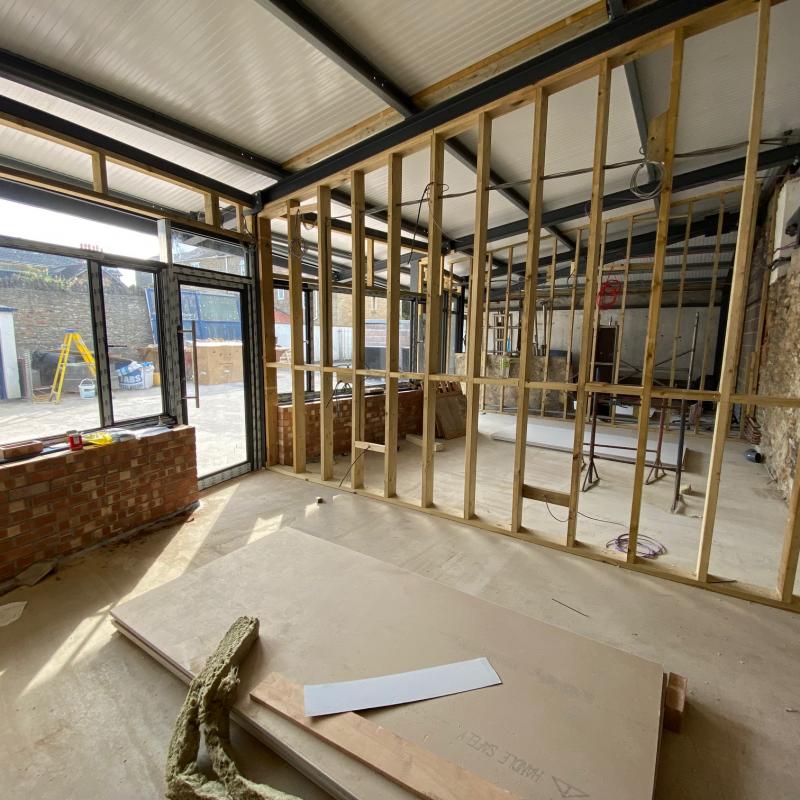 Join us for an exclusive first look at Motorworks, Frome
Our newest site on Butts Hill in Frome is nearing completion, so we are delighted to be hosting tours of the new studio spaces on Tuesday 24th August at 2pm. The studios are not yet complete, but you'll be able to get a feel for the size, proportions and facilities we'll have available when phase 1 officially launches in September this year.
There will be 8 studios available, ranging from 9 – 22sqm each offering a contemporary, modern aesthetic with all the facilities you'd expect from a Forward Space building including superfast 1GB broadband, a stylish shared kitchen, secure bike storage and a courtyard garden. In addition, you'll get full access to The Old Church School including showers, meeting rooms and our members' lounge too.
If you're looking for studio space in Frome, and think Motorworks might be right for you, head over to the Motorworks website and register your interest to join the tour now.