Started in 2015 in Bali by two entrepreneurs suffering from tsundoku – the Japanese concept for acquiring, starting and not finishing books – Rebel Book Club is a worldwide nonfiction book club doing just this – reading one nonfiction book each month, and then meeting in person and online, to connect over inspiring conversations and to explore ways to apply what they've learned in their own lives.
New month, new book
Coming up in February, RBC will be reading We Are Bellingcat: An Intelligence Agency for the People by Eliot Higgins. Bellingcat is the home-grown investigative unit started by a high-school dropout working on a kitchen laptop, who redefines the way we think about news, politics and the digital future. Bellingcat investigated and uncovered key information in cases such as the poisoning of MI6 double agent Sergei Skripal in 2018, the shooting down of a MH17 over eastern Ukraine in 2014, the killing of Óscar Pérez in Venezuela, and has won numerous awards for their work.
We are Bellingcat was one of the three curated books RBC shortlisted for their members to vote for, under the February theme of "The Law: Protectors of the constitution, fighters for justice & digital defenders of democracy".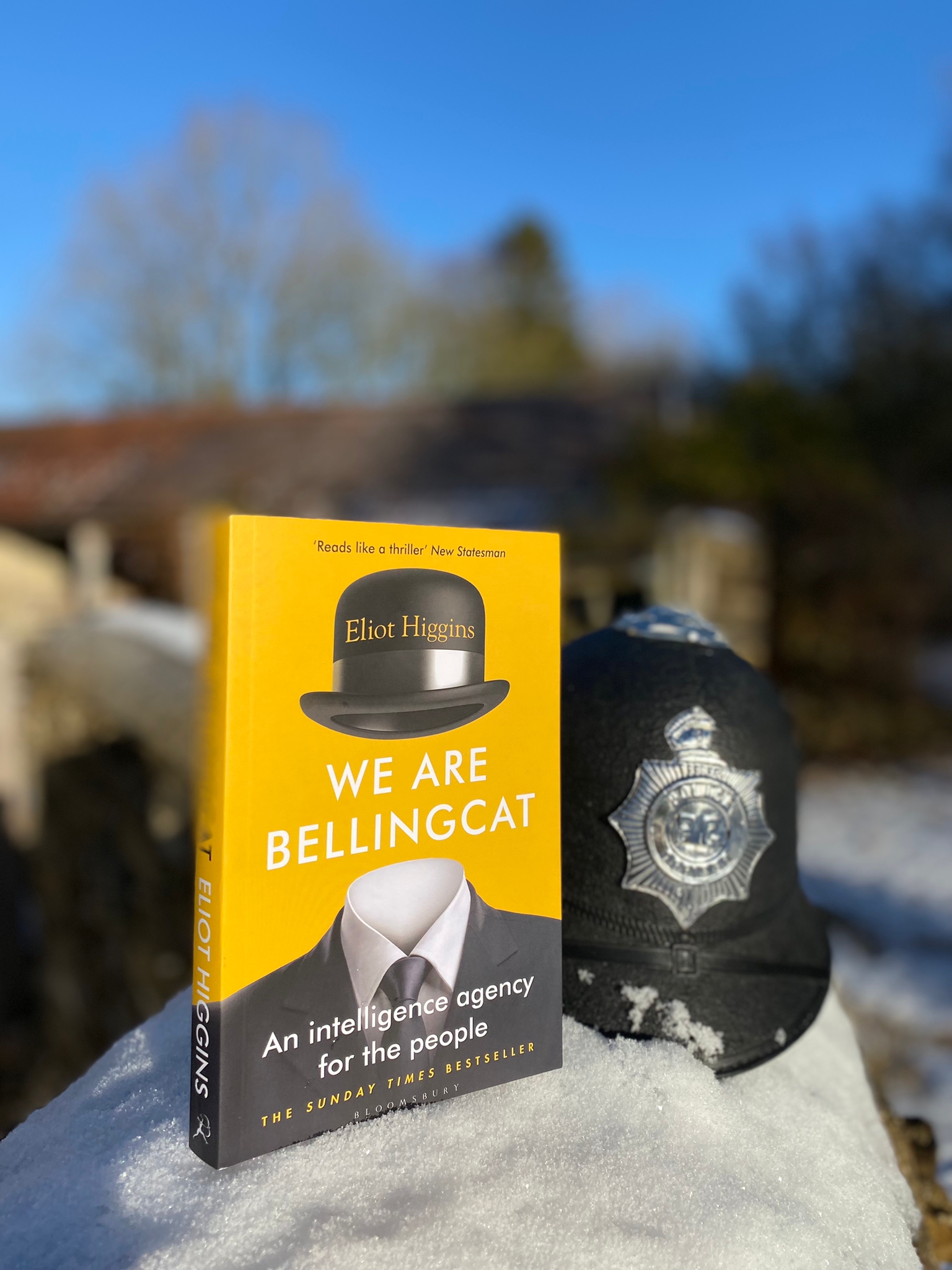 Other themes RBC has tackled over the years include: psychedelics, the climate, scandals, senses, narcos, friendship, influencers, negotiation, truth and hope—a total of 93 themes and books read to date. "The books are carefully chosen and covered a broad range if topics so you get exposed to new and interesting ideas," says Frankie, who joined RBC in 2020 and has been a member ever since.
Framework Bristol – hosts of RBC
RBC hosts in-person (Bristol & London) and virtual events every month, which include insightful conversations on the theme of the month in a friendly atmosphere and with a welcome drink in hand.
The Bristol RBC branch has been running for over 4 years and is hosted by Rachel and Laurie, two Bristolians and long-term members of the club. The official events are held on the last Tuesday of every month, hosted by Framework Bristol on King Street and are attended by both older and newer members of the club. The Bristol crew often meets for a mid-month social too, and both current and previous members are welcome.
How to join RBC
If you'd like to become a Rebel Book Club member, you can sign up through their website, using discount code "FORWARD" to receive 10% off your chosen membership. Memberships run for three to twelve months, with more flexible options available for those with limited time.
RBC are currently running a special offer, so each new member receives a free audiobook via xigxag. You can read more about Rebel Book Club via their website or listen to their brand new podcast, The Books That Made Me.