Barry Boffy MBE is a principal consultant with Vercida Consulting, an award-winning Inclusion, Equality and Diversity thought leader, and a valued Framework member.
I caught up with Barry on a sunny winter's afternoon, to find out more about his varied career, being an openly gay man in the police service and receiving his MBE. Coffees in hand, we make our way to the top floor where the sun is streaming through the windows. Under the high-beam ceiling, surrounded by plant life, we settle down in one of the meeting rooms.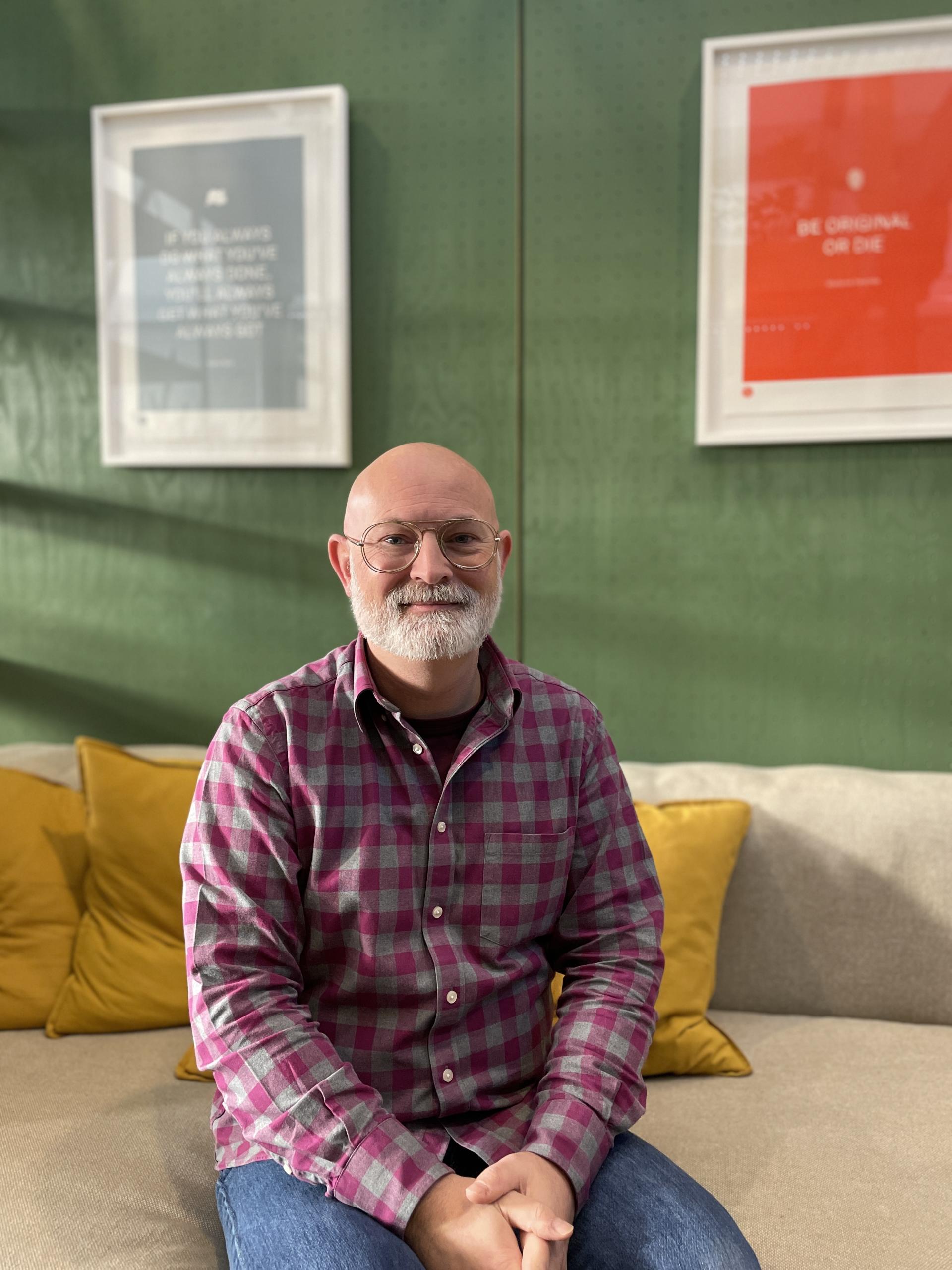 ''I am currently a Principal Consultant with Vercida Consulting, an organisation that provides inclusion solutions to global clients: companies that come to us for support, advice and guidance on their equality, diversity and inclusion activity.''
Having spent twenty-five years working in inclusion and diversity, most recently for the British Transport Police (BTP) as Head of Inclusion and Diversity, this is an area that Barry knows well. As he joined the BTP in 2007, I was intrigued to hear his perspective on how he thinks inclusion and diversity in the police service has changed over the years.
''Let me go back. I'm an openly gay man, and when I was growing up in the 80s and 90s, I would never have entertained the idea of policing being an option for me as a career. Or the armed forces, …anything like that. There were still racial tensions, still the kind of mistrust between the Black community and police services, and we're still seeing this now.''
He speaks with great consideration and eloquence, it is evident he is well-practised in talking about his career.
''I came into policing thinking I don't really belong here and that this isn't really right for me. I considered it a stop gap at best, but that stop gap turned into a fifteen year career.''
Barry brought his experience in the human resource field to his role in the force as an additional skill.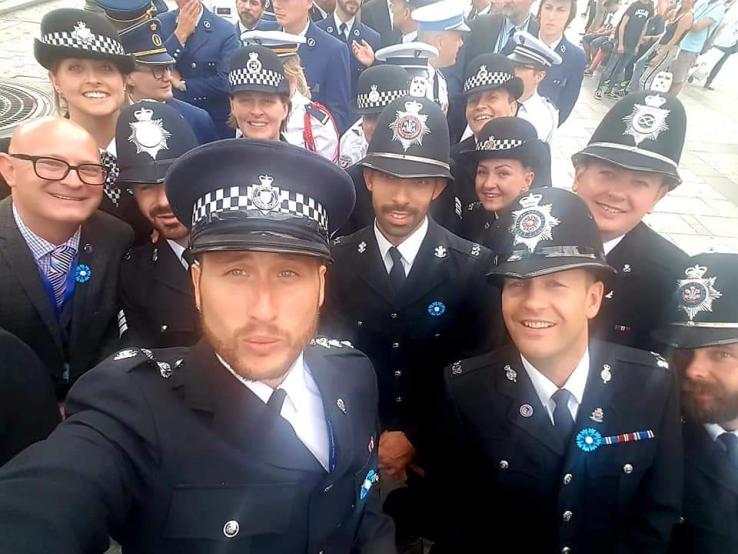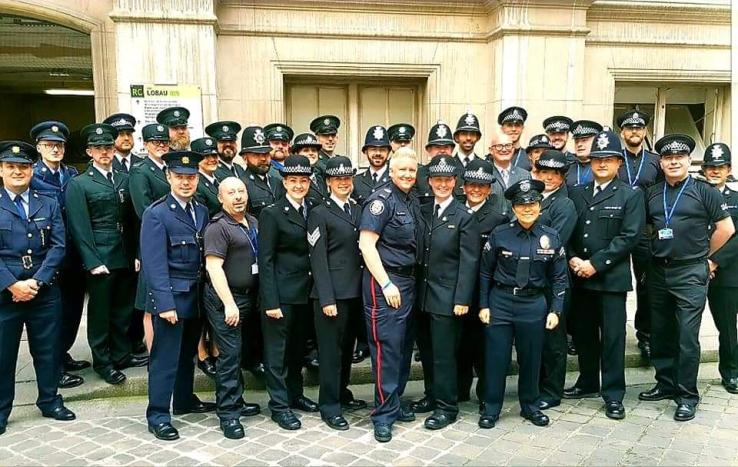 ''I started my career in Human Resources, and first joined BTP as a Corporate Services Manager, effectively looking after the estates, weaponry and facilities across the South West of England, Wales and the West Midlands.
"Nothing to do with equality and diversity really, but I brought my previous experience of working in HR and inclusion and diversity to new projects. For example, when BTP needed to create an Independent Advisory Group for the Wales and Western area, I said I would happily do it. I took that on in additional to my day job and gradually kept adding projects on.''
''My biggest achievement would have to be being awarded an MBE in the Queen's Birthday Honours List"
Eventually, the Head of People and Culture offered Barry a role as Head of Inclusion and Diversity. Over time, he has accumulated an impressive list of achievements throughout his career, both in and outside of the police service. I ask him to choose a moment he's most proud of.
''My biggest achievement would have to be being awarded an MBE in the Queen's Birthday Honours List, and poignantly, it was awarded in June 2022, so it was the last Honours awarded by Her Majesty the Queen before she passed. I'm really humbled by that as it's certainly something I would never have expected. I grew up very much working class in the West Midlands and I wasn't particularly academically minded. I never thought I would have that kind of recognition or opportunity.''
His second achievement was a particular campaign at the BTP, the We Stand Together, No Hate Campaign, which focussed on educating the public across the UK on how to identify and report hate crimes.
''It was the result of realising that BTP didn't have a consistently applied hate crime campaign across England, Scotland and Wales,'' he explains, ''hate crime is hate crime, we're one police force, so we should have one campaign.''
Barry enlisted the help of two colleagues and designed the campaign from scratch, wrote the literature, designed the striking graphics and embedded it throughout the organisation. It was launched in 2015 and, with a few updates over the years to keep it fresh, it's still running now.
It is clear that there are endlessly fascinating discussions to be had about his time in the BTP, but bringing it back to the present, I ask what brought him to his current role and subsequently how he stumbled upon Framework.
''Fifteen years is a long time to be involved in one organisation. I love policing, I have a real passion for equality and making sure everyone gets equal access to justice, but I want to challenge myself. This new role is really exciting because I have global oversight across many different types of industries. I'm working with global clients and completely different cultures that I wouldn't have experienced in policing in the UK alone.''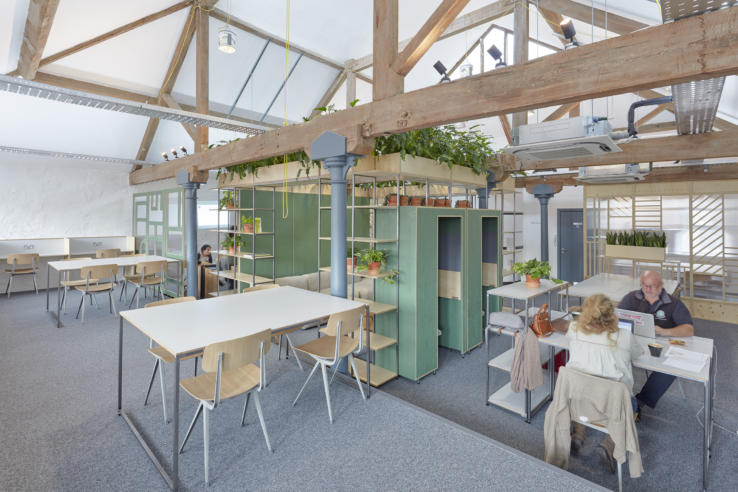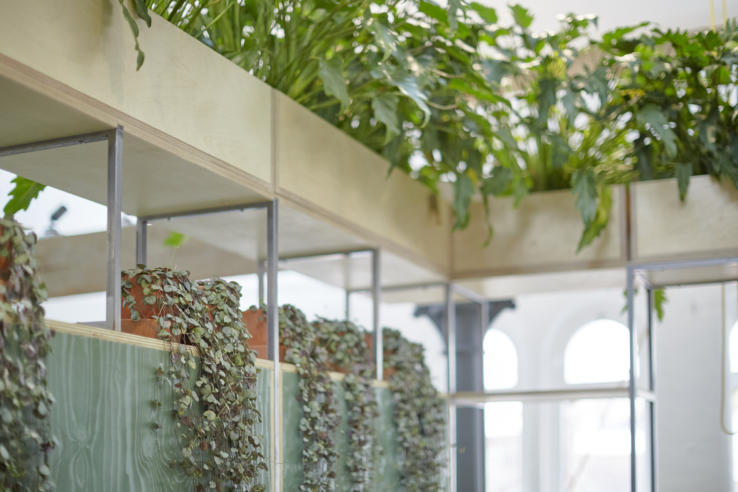 He pauses and watches as a team enters the room, settling down on the sofas and gathers around the Collaboration Space, in preparation for a meeting.
''The new job is what brought me to Framework. I personally can't work from home. I really struggle with maintaining the separation between home and work life. I think partly because of the fifteen years I'd spent in policing, you absolutely need to separate the two.''
Like many of our members, Barry was drawn in by the charm of the Grade 2 listed building, adorned with an impressive amount of plant life.
''It was by far the most attractive of the shared spaces that I'd looked at. I wanted something that was visually stimulating, and I think that's the benefit of Framework for me. There are lots of other people around me from completely different industries, there's a varied and diverse group of people. It's comforting knowing that you're surrounded by people but it never feels intrusive and I like the kind of comradery that exists here. And again, visually it's beautifully done up. It's warm, not soulless. It has a life.''
To find out more about Vercida Consulting, visit vercidagroup.com