Lower Street is a full-service podcast production agency that creates amazing shows for brands that want great not good. Based at The Old Church School in Frome, the company now has a team of 15 working across the globe creating content for global brands.
We caught up with founder, Harry Morton, (a studio holder at The Old Church School in Frome) to talk about living and working in Frome, creating award-winning podcasts and mountain biking in Andorra.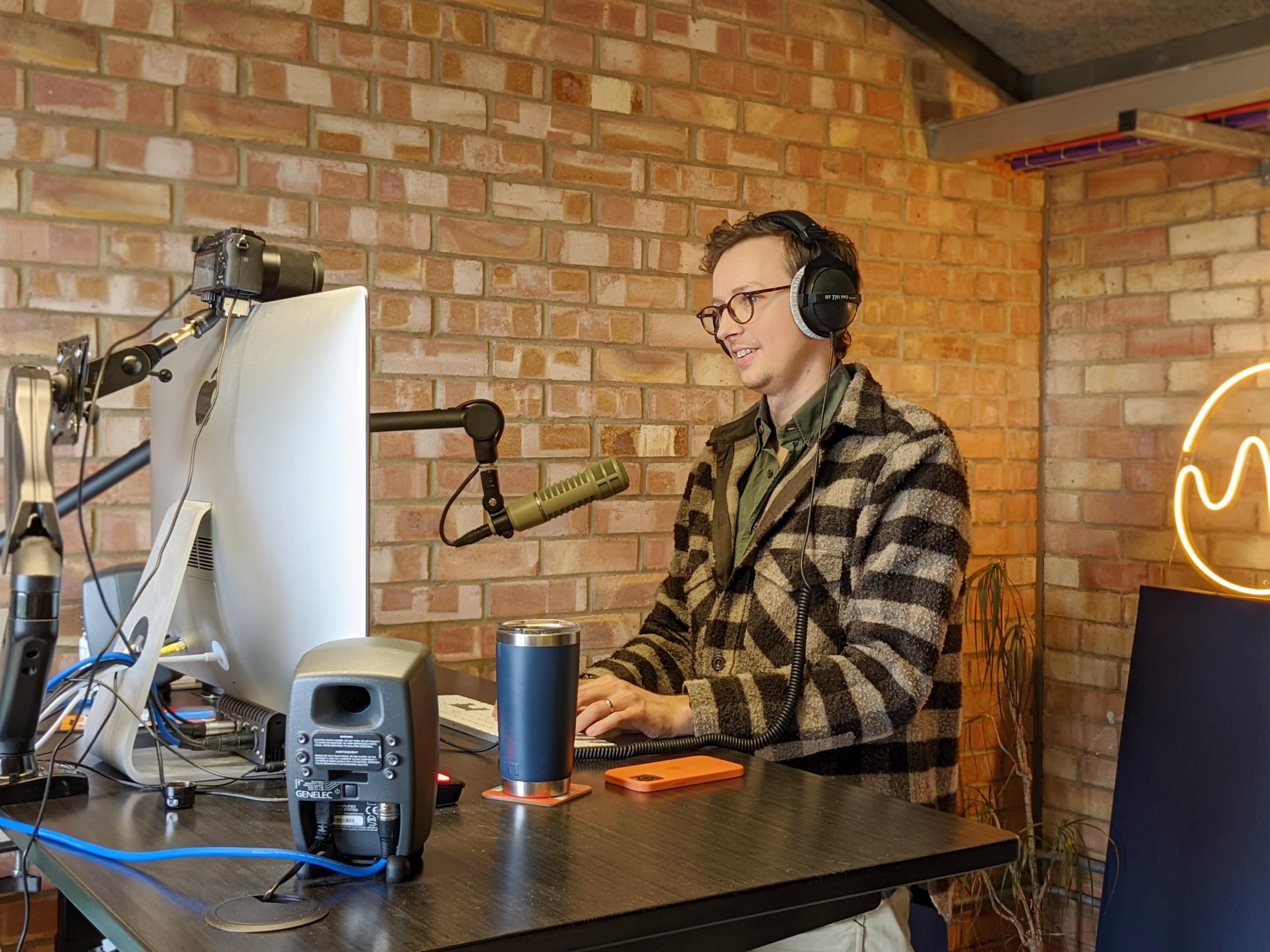 Tell us a little bit about yourself, what's your background and what is your business?
I'm the founder of Lower Street, a podcast agency. We work with brands like HPE, BCG and Ford to tell engaging stories in audio. We got started in 2016 and are now a fully remote team of 15 based between the UK, US, Canada, Portugal, Israel and the Philippines.
I'm originally from Frome and after years living in London, moved back to Somerset where I now work from. My background is in audio — I worked in post production studios in London before a stint in corporate sales. Combining the two with my passion for storytelling is what ultimately led to me creating a company that produces B2B podcasts.
What does an average workday look like for you?
I spend all day talking to people. Developing new podcasts with clients, speaking on podcasts, chatting to our team of producers about the stories they're working on. When I'm not doing that, I'm usually listening to podcasts.
I probably make for quite a noisy neighbour – hence opting to work from a studio space 🙂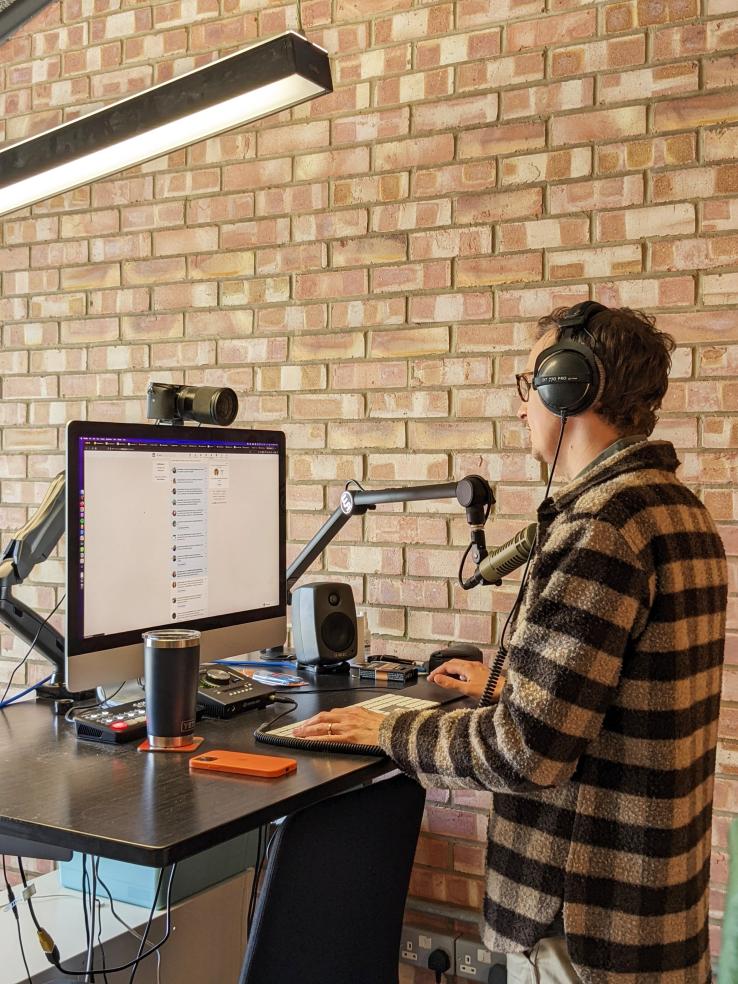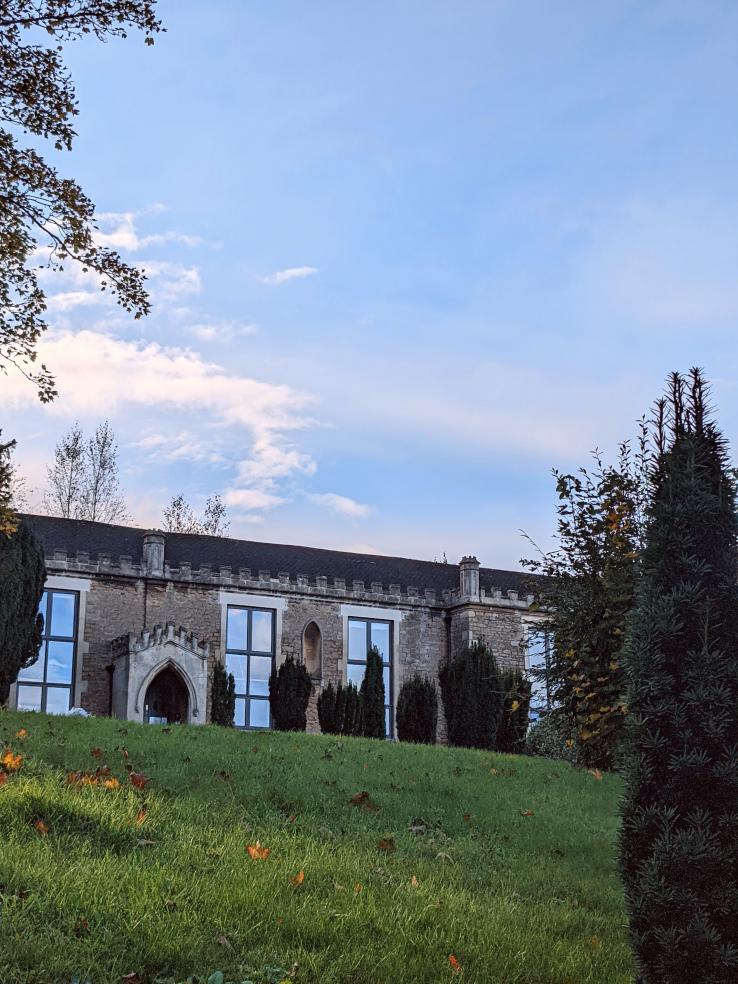 Who, or what, inspires you and your business?
As a business, we're all creative people. What gets us out of bed every day is making cool things we can be proud of. Specifically for us, that means connecting people and communities with amazing stories. We're constantly inspired by the amazing podcasts, films, music, art that we're surrounded by.
For me personally, it's all of the above, plus my family. Two young kids definitely keep you on your toes and thinking creatively.
What have been your major successes with Lower Street so far?
We've been really proud to win a couple of awards recently. We picked up Best In Show at the w3 Awards for a podcast called Technology Untangled we produce with HPE. And most recently the Gold Award for Best Branded Content with Grit & Growth, a podcast about entrepreneurship in South Asia and Africa that we produce with Stanford Seed.
"As a business, we're all creative people. What gets us out of bed every day is making cool things we can be proud of."
What are your favourite things about working in Frome?
The community. The restaurants and cafes to get lunch. The short commute from home to get to the office. It's a nice place to be.
Desert island situation: what 3 things can you not live without?
Definitely a radio or a speaker full of podcasts and music. A musical instrument (any will do) for a creative outlet. And a comfy bed – I don't know what the sleeping arrangements are on this island, but I don't fancy a DIY palm tree hammock.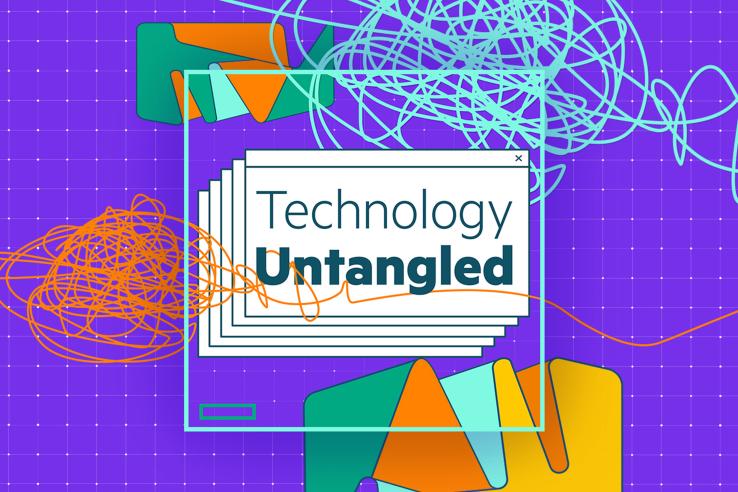 Why did you choose to base yourself at The Old Church School?
It's a nice space with everything I need to get my work done, the location is good, and the community here definitely beats working from a home office!
Do you have any exciting projects coming up that you can tell us about?
I organise a mountain biking retreat for online business founders in Andorra called Singletrack which is exciting. Other than that, we're always working on new and exciting podcasts so watch this space!
Where can we find out more about what you do?
You can find out about us and our podcasts at lowerstreet.co. And I hang out on Twitter @podcastharry where I talk about podcasting, digital marketing, and running an online business.