On the last Tuesday of every month, Rebel Book Club gathers at Framework Bristol, to explore a book on topics as wide as psychedelics, climate, scandal, senses, narcos, friendship, influence, negotiation, truth, hope and many more. The discussions are facilitated by the RBC Bristol hosts Rachel and Laurie, and they bring together a group of friendly members who occasionally meet socially as well, on top of their book-focused gatherings.
In May RBC talks about genes
RBC is a nonfiction book club with members in 20 countries and in-person events in Bristol and London + digital events each month. They've been reading one book per month since 2015, currently tackling the theme of genes as their official club read, with Bristol being the outlier and choosing another read this May.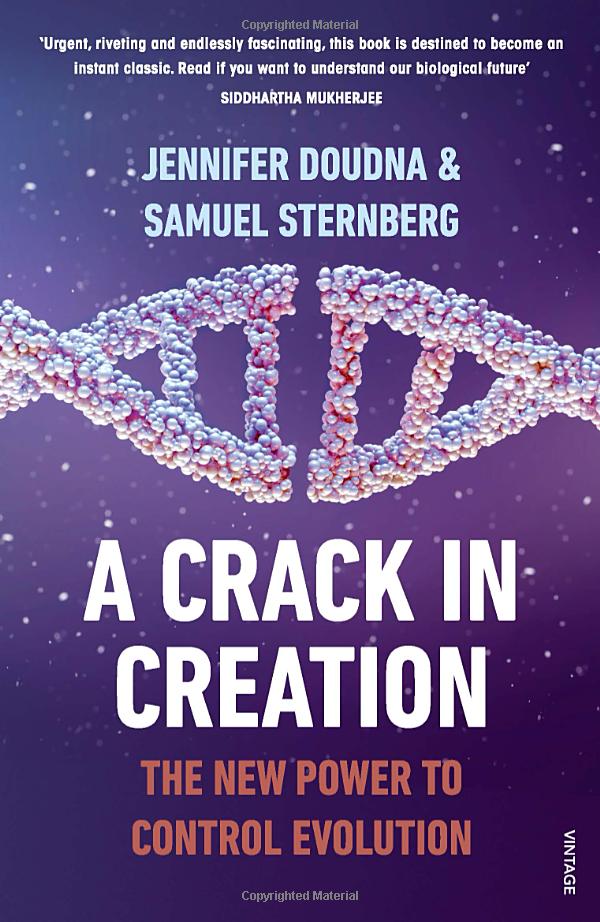 If you've ever wondered:
Should we be really manipulating the heredity of future generations?
If yes, where do we draw the line between not having albinism and deciding our kid needs to be an extra foot taller?
And who should be drawing that line? On whose shoulders should that responsibility lie?
If these are questions you've been wondering about, Rebel Book Club's 79th read is A Crack in Creation: The New Power to Control Evolution, by Jennifer Doudna, the co-inventor of CRISPR technology.
CRISPR is "the most important advance of our era" and Jennifer "one of the pioneers of the field describes the exciting hunt for the key breakthrough and what it portends for our future", says Walter Isaacson.
Bristol's Rebel readers, rebelled
While most RBC members say they especially appreciate the diversity of themes approached at RBC, reading about genes was not an option for the Bristol group. This is why they rebelled and chose another book to read and then discuss at the end of this month: Matthew Syed's Rebel Ideas – a book that 'Will change the way you think about success and even about life', says Judy Murray.
Join RBC now – read & discuss two nonfiction books this May!
Although the club reads the same book each month, this May is when the Bristol group rebelled – and Rebel Book Club loves rebel initiatives! If you're Bristol-based, you have a unique opportunity: read both nonfiction books, come along to RBC's digital event to discuss A Crack in Creation and join Bristol's in person event as well, to dive into Rebel Ideas.
You can join RBC via their website and use the discount code "FORWARD" to receive 10% off any of the memberships. Memberships run for three to twelve months, with more flexible options available for those with limited time. At the moment, RBC are running a special offer, so each new member receives a free audiobook via xigxag.Email hello@rebelbookclub.co.uk with any questions.