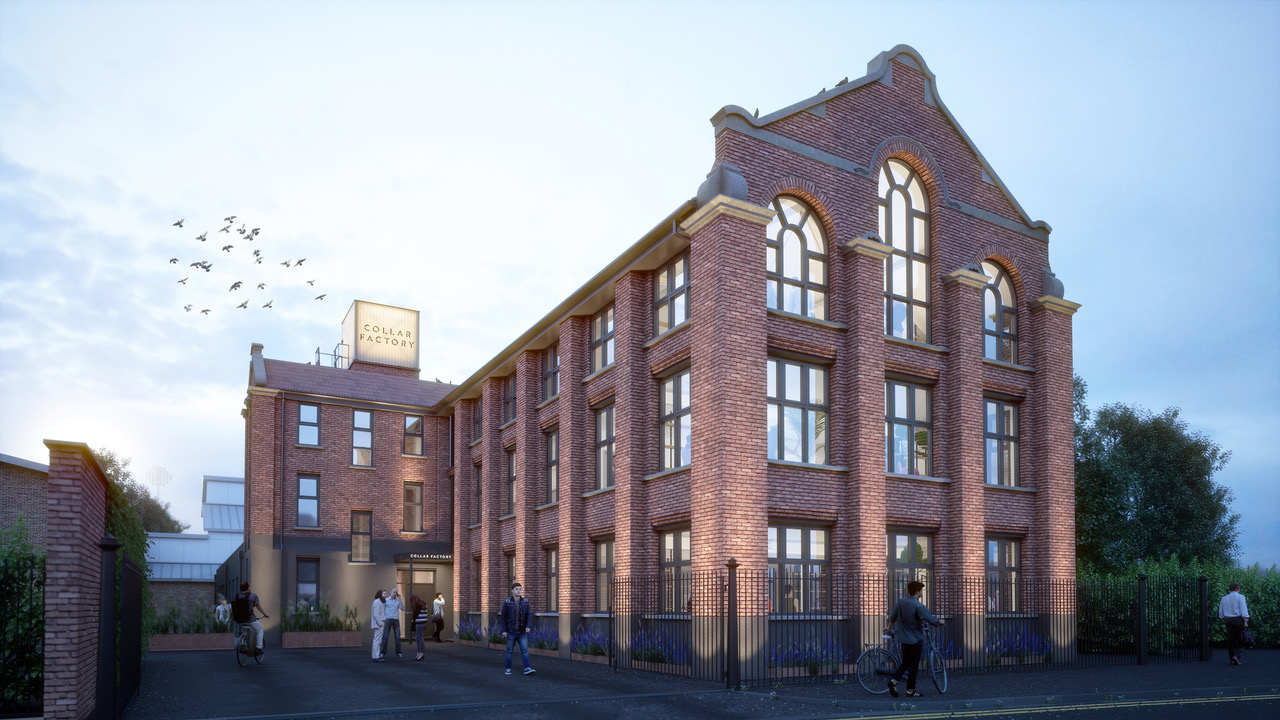 We are hiring
Work for us
We're looking for
Hosts to join us

in Taunton
About the Host role
Our hosts are the dedicated Front of House and the core to every building. The role is imperative to the smooth running of the space. We need hosts who are ready to take on a challenge, love the building and feel confident in making it their own. You are the heart of the space.
Being a host for one of our buildings is no small task, it requires attention to detail, close management of our local partners, building, contractors, suppliers and of course our lovely members.
The Host role is quite autonomous and will require you to wear many hats. You'll need to be on your game, be ready to adapt to the day's events and always use your initiative. Hosts are the first port of call when things go awry too. Leaky roof? Sticky door handle? You'll come to the rescue and always have your eye on the ball to keep the building looking fantastic.
You'll be looking to continually build a strong company culture by supporting our members and helping us to get the word out there by marketing and promoting the space you'll meet and greet everyone who walks through the doors with a positive energy.
We need you to embed us in the local community and help us promote the space to anyone looking to become a member. Whether that's working on partnerships with surrounding businesses or hosting events for the public, we want Forward Space to be on everyone's map as the place to learn, connect and grow.
You'll be helping to manage events too. Bringing workshops, meet-ups and talks into the space as well as hosting social events for members. It's up to you what you bring into the space. Some examples of member events we'd love to see are: beer trolleys, book clubs, cooking clubs and anything that you think will enhance the space and bring our community together.
It's down to you, be creative!
Host, Taunton, Somerset
A bit about Collar Factory
Collar Factory is our brand new coworking space coming to Taunton in Spring 2022. This striking, Grade II listed former Victorian factory has been completely renovated and reimagined into a state-of-the-art workspace. With concrete and wood floors, high ceilings, exposed brick walls, and over 100 enormous windows it has a distinctly loft-like feel.
Are you what we need?
With our Hosts we are looking for someone who;
Is friendly, approachable, presentable and personable
Has exceptional communication skills
A positive and solution-based attitude
Loads of initiative and creative ideas
Can work autonomously
Can manage their time effectively
Is responsible, trustworthy and organised
Previous experience
We are looking for someone who has had experience of office, business or hospitality management or has a graduate degree or equivalent qualification.
We invest in our people. If you don't feel that you fit everything mentioned here but feel that this could be the role for you please do still get in touch. With our employees we are always looking for the right fit and if we feel that is you, we will go the extra mile to train you into the role and nurture your growth.
The Package:
Hours: Full time 40 hours/week Monday to Friday based at Collar Factory, Taunton
Salary: £20,500
Yearly bonus scheme, company benefits and generous holiday allowance of 25 days/year including bank holidays, benefiting from a 4 day week after a successful 6-month probation period
How To Apply and our selection process
If you would like more information about the role, please email Rachel at rachel@forwardspace.co.uk and she will be happy to send you a full job description.
Please send your CV and covering letter explaining why you think this is the role for you to rachel@forwardspace.co.uk. If you are shortlisted, we will contact you via email with some interview dates and times.
Our first round of interviews will require you to do a short presentation to our head office team, details of which will be in our email to you. We hope to shortlist two applicants after this stage and if you are successful, we will ask you for a trial day to make sure we're a right fit for you. You may have to travel for this trial day in one of our other buildings in the South-West.