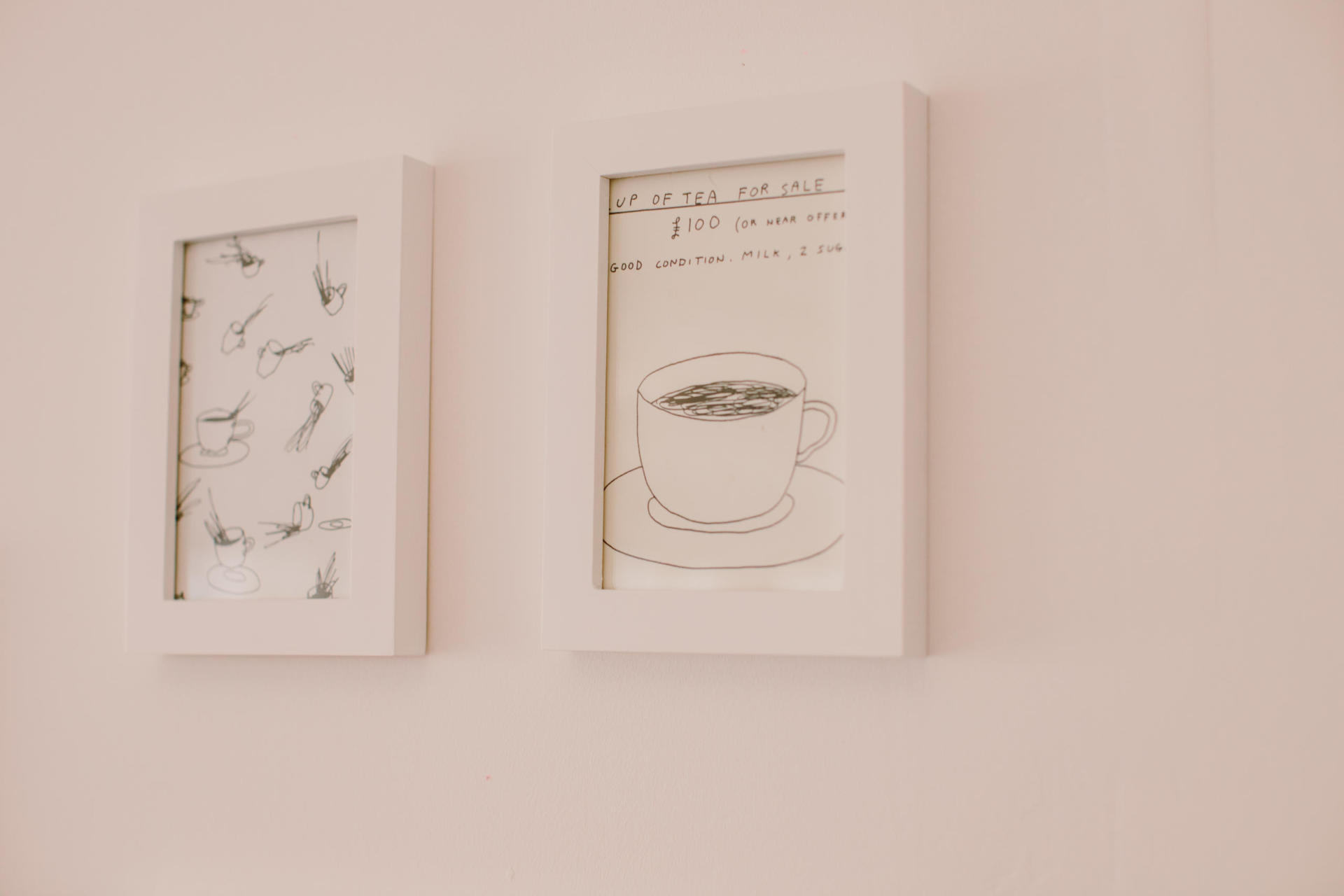 We are hiring
Work for us
We're Hiring In Bristol!
Here at Forward Space we are rapidly growing our Bristol team and are looking to recruit for three positions. The positions available are;
Full-time Host to run Framework on King Street, Bristol
Full-time Host who will split their week between both Framework and Hamilton House in Stokes Croft
Digital Marketing Apprentice
Forward Space set out in 2007 to embark on a mission to revolutionise the way we work.
We want to break down the conventional perception of 'The Office' by creating inspiring, dynamic workspaces for people who work for themselves, not by themselves. We take old industrial and classic buildings and regenerate them to give them a modern-day purpose. Housing a range of passionate entrepreneurs, start-ups, company hubs, small teams, and freelancers, our spaces are melting pots of talent and productivity.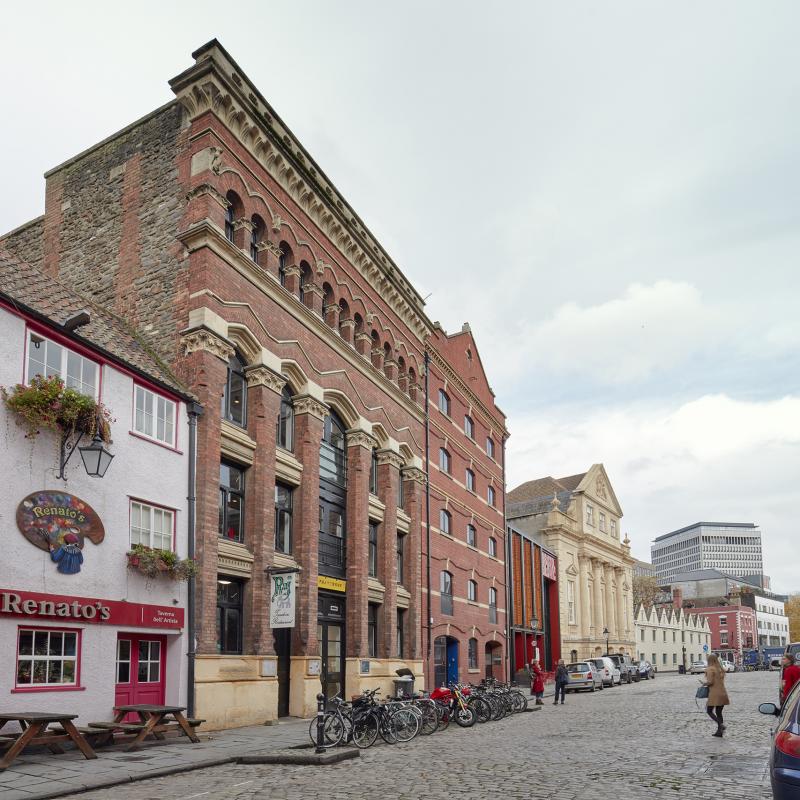 A look at Framework
Framework on King Street is a vibrant workspace dedicated to the tech and digital community. Home to both full-time and coworking members, the Grade 2 listed building is a converted warehouse on one of the most social streets in Bristol. Exposed stone walls, high ceilings, huge windows, and bursting at the seams with plant life. Members at Framework are welcomed everyday by a calm, friendly atmosphere and absolutely love that they can make the space they work in their own.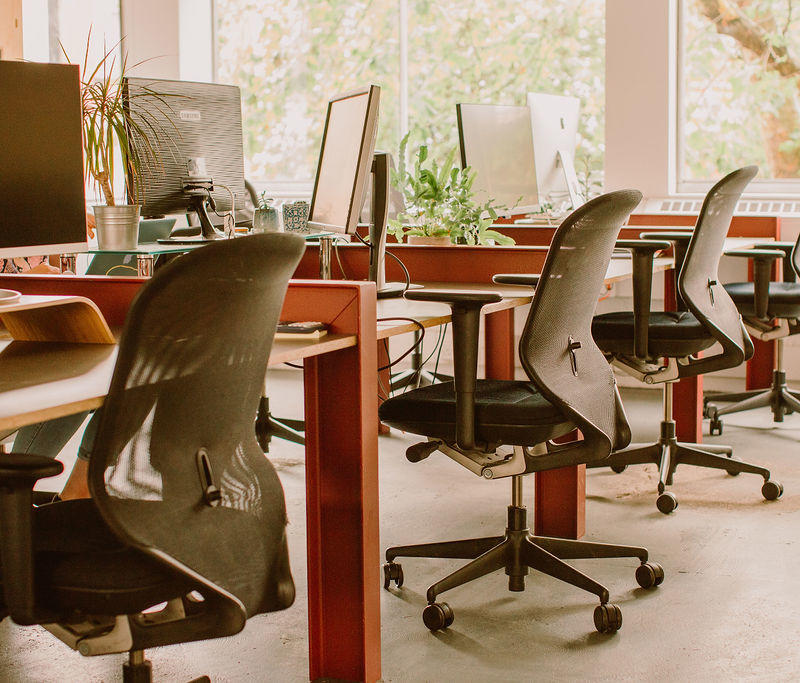 Heading over to Hamilton House
A monolithic 1970's building on Stokes Croft, Hamilton House is home to a community of designer-makers, creatives, entrepreneurs, thought-leaders and change makers. At the heart of Bristol's independent cultural quarter, creativity is in our DNA. On-site spaces include the iconic Canteen bar with daily live music and our new Emmeline cafe. The building focuses on the arts with many in-house artist studios and our infamous dance studio with an extensive programme of dance, fitness and wellbeing classes. Workspaces include coworking, artists' studios and offices ranging in size from the intimate to the cavernous. A variety of events spaces include meeting rooms, performance spaces and art spaces.
About Our Hosts
Our Hosts are the dedicated Front of House and the core to every building. The role is imperative to the smooth running of the space. We need hosts who are ready to take on a challenge, love our buildings and feel confident in making the role their own. You are the heart of the space.

As the host, you'll be looking to continually build a strong company culture by supporting our members. You'll help us get the word out there by marketing and promoting the space. You'll meet and greet everyone who walks through the doors with a positive energy and promote the space to anyone looking to become a member.

We need you to embed us in the local community. Whether that's working on partnerships with surrounding businesses or hosting events for the public that help our community to learn, connect and grow.

You'll be helping in the management of events at both Framework and Hamilton House, bringing workshops, meetups and talks into the space as well as hosting social events for members. It's up to you what you bring into the space. Some examples of member events we'd love to see are beer trolleys, book clubs, meditations, art class socials, coding clubs, entrepreneurial and professional talks and anything that you think will enhance the space and bring our community together.

We like to run full event calendars in all our buildings and to do this we support the cover of these events amongst our team, with all Hosts required to cover these events out of hours where needed.

We like to meet up quarterly as a team too so attending and participating in team meetings and training is also required and is often done in the evenings where we enjoy good food, conversation, and collaboration.
Being a host for one of our buildings is no small task, it requires attention to detail, close management of our local partners, building contractors and suppliers, and of course our lovely members.

Hosts are the first port of call when things go awry. Leaky roof? Sticky door handle? You'll come to the rescue and always have your eye on the ball to keep the building looking fantastic.

The Host role is pretty autonomous and will require you to wear many hats.
You'll need to be on your game, be ready to adapt to the day's events, always use your initiative and work closely with the existing teams in each building.
Are you who we are looking for?
Are you friendly, approachable, presentable, and personable?
Do you have exceptional written and verbal communication skills?
Do you have a positive and solutions-based attitude?
Do you have bucket loads of initiative and creative ideas?
Can you work autonomously?
Can you manage your time effectively?
Are you responsible and trustworthy?
Do you have an eye for detail and good admin skills?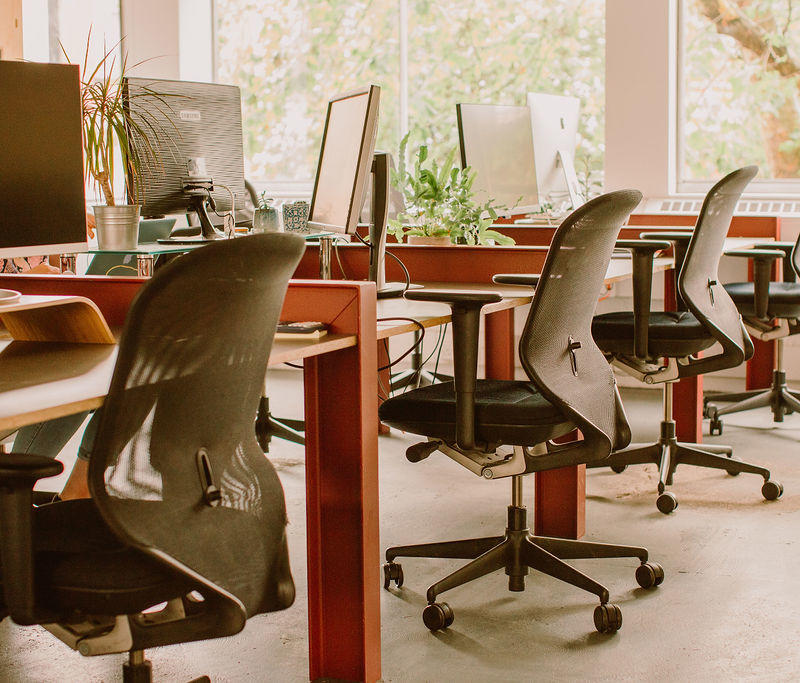 Previous Experience
We are looking for someone who is of graduate degree level or equivalent and/or you may have 2 years+ experience in an office, business, or hospitality environment.
We invest in our people. If you don't feel that you fit everything mentioned here but feel that this could be the role for you please do still get in touch. With our employees we are always looking for the right fit and if we feel that is you, we will go the extra mile to train you into the role and nurture your growth.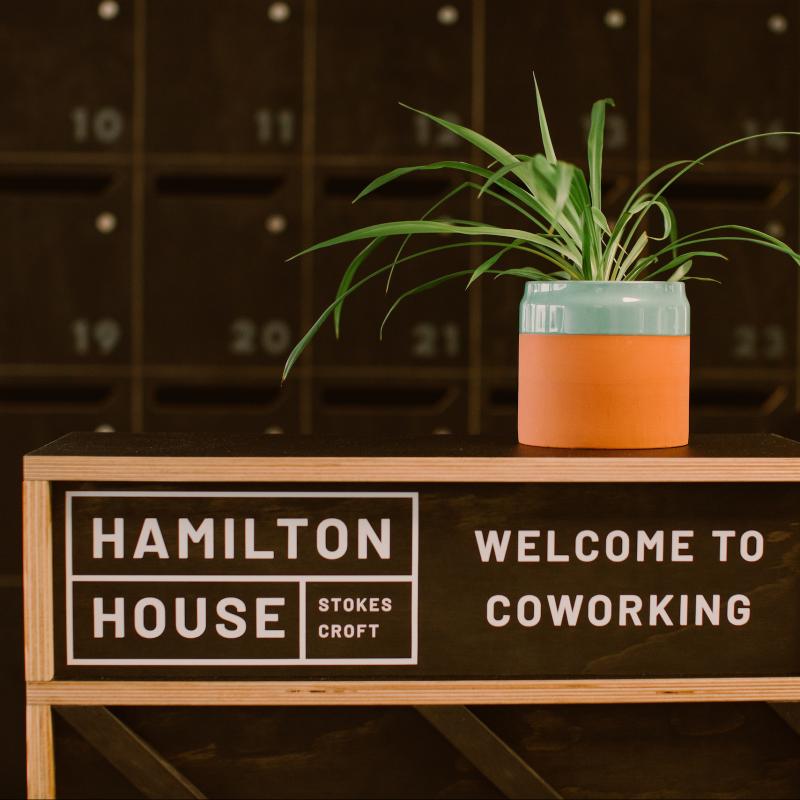 The Package
Whether you are applying for the full-time Framework or Half Way Host role for Framework and Hamilton House, be roles will be for:
Full time: 40 Hours Per Week
Hours: Monday to Friday 8:30am – 5:30pm
Salary: £18,000 per annum increasing to £20,000 after a successful 6-month probation period
Perks: Yearly bonus scheme, company benefits, and a generous holiday allowance of 30 days/year including bank holidays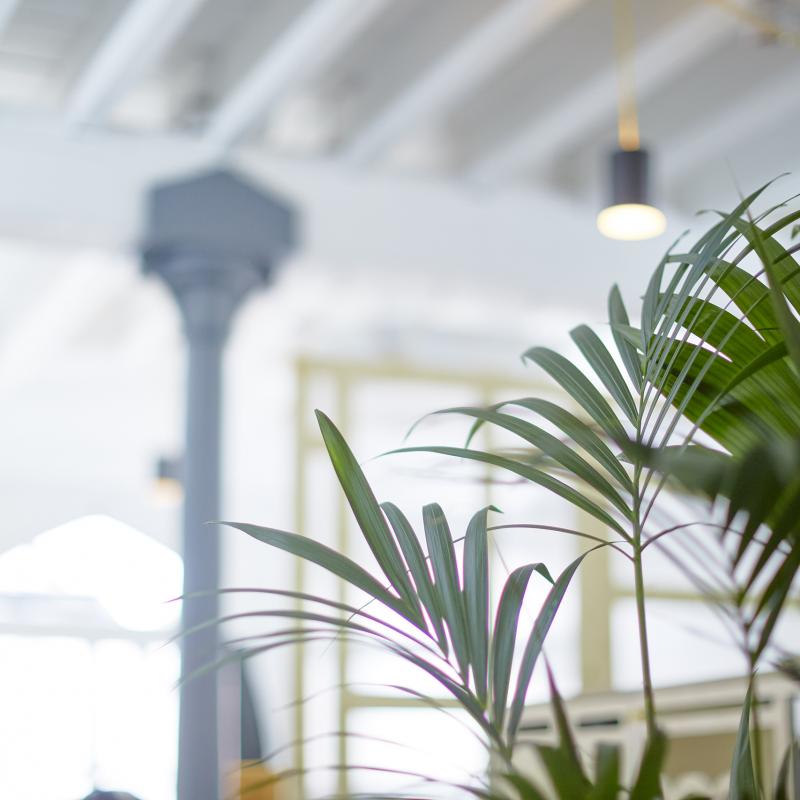 How To Apply
Please send your CV and covering letter explaining why you think this is the role for you to lucy@forwardspace.co.uk. If you are shortlisted we will contact you via email with some interview dates and times. We will require you to return to us an application form (attached to the email) before the interview date.
Our first round of interviews will require you to do a short presentation to our head office team, details of which will be in our email to you. We hope to shortlist two applicants after this stage and if you are successful we will ask you for a second interview which will be a more casual, conversational meeting with the core team.
Application Close Date: 14th June 2021
Anticipated Start Date: 1st July 2021
Digital Marketing Apprentice
We are on the hunt for a Digital Marketing Apprentice to grow into our Brand and Communications Manager here at Forward Space. As our Brand and Communications Manager you will be responsible for;
Supporting the promotion of the Forward Space brand, internally and externally, by increasing awareness and contributing to its development. This will focus on all social media channels, PR, marketing documentation, and campaigns.
Being the brand ambassador for Forward Space and championing our brand guidelines. The role will involve training our team on these guidelines and maintaining their standards at all necessary touchpoints.
Managing updates and content uploads to the company website
Writing copy for all outward-facing communication channels
Managing the company's social media channels in line with our communication guidelines. with the aim of increasing reach, audience, and engagement
Being responsible for the company's marketing strategy
Working with external marketing agencies where needed to implement any new marketing strategies
Supporting on creating, issuing, and monitoring all marketing campaigns
Support the hosts in the organisation of events in our buildings
Liaising with external agencies to coordinate the production of printing, photography, and videography
Maintaining our Brand Guidelines and training our Hosts on any updates
Supporting and evaluating industry events, sponsorship, and attendance opportunities
Reporting on KPI's and ROI for all marketing activity to head office
Competitor analysis across the South West – Reporting on market trends and feedback your findings to Head Office quarterly/ annually as agreed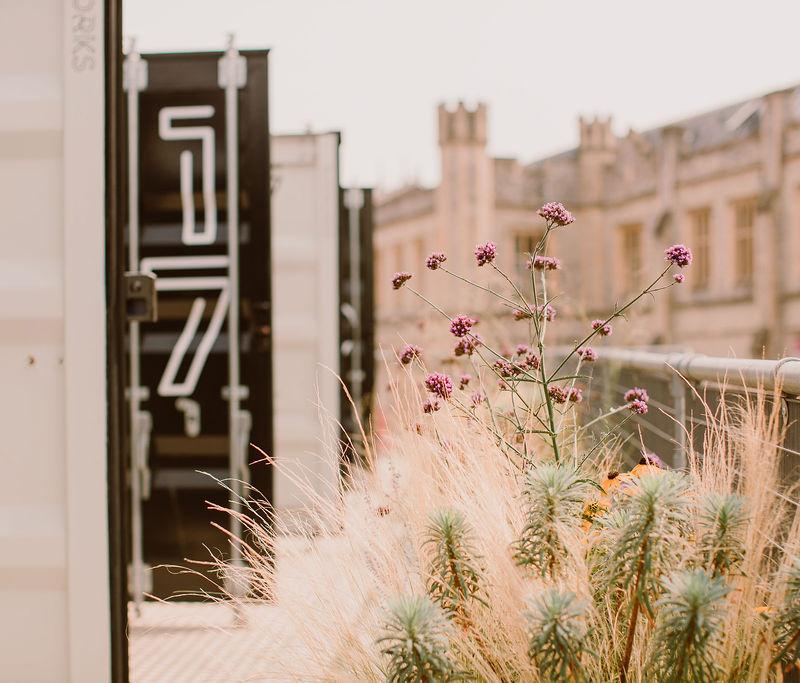 Previous Experience
We are looking for someone who is of graduate degree level or equivalent and/or you may have 2 years+ experience in a creative industry. Initially, we are looking to work with our partners at Working Knowledge to bring you on as our apprentice where you will have the opportunity to grow into a fully qualified Digital Marketing Expert. If this interests you please look at the Working Knowledge website to find out more about how their apprenticeship program works or if you have any questions at all get in touch with Lucy on her email below.
Is This You?
Friendly, approachable, presentable, and personable
Has exceptional communication skills
Good with the details
Loves to write, about anything and everything
A positive and solution-based attitude
Loads of initiative and creative ideas
Enjoys researching
Can work autonomously
Can manage their time effectively
Is responsible and trustworthy
Is keen to learn and grow your career in a creative environment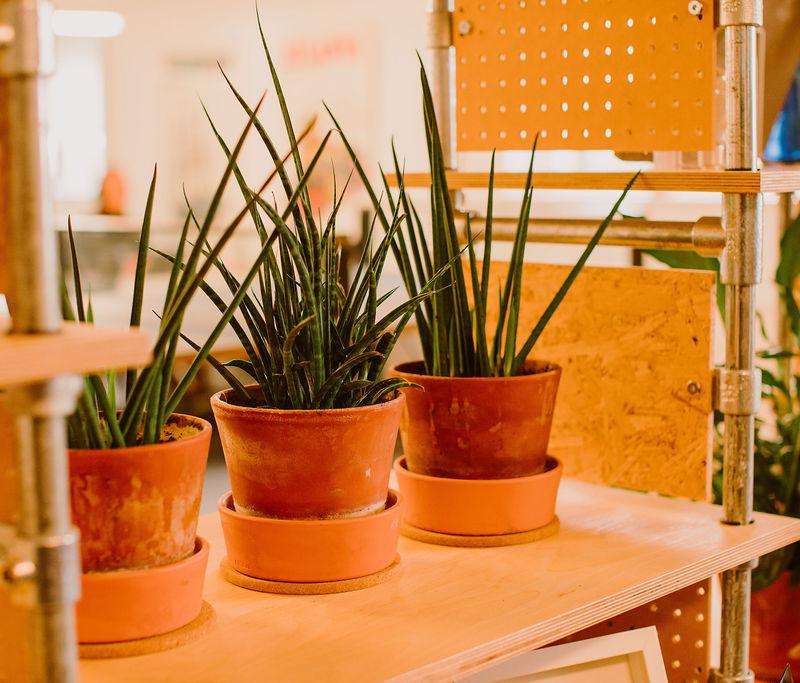 How To Apply
If you are interested in the role please send any queries, or apply with your CV and covering letter detailing why you think this role is for you to lucy@forwardspace.co.uk.